New shipping pricing based on the total amount purchased. This eliminates any codes you have to worry about.
Up to $25.00 will be $3.50
$25.01 to $35.00 will be $5.00
$35.01 to $99.99 will be $7.25
$100 or over shipping will be free!
I will refund shipping if you decide you'd like to pickup in the Kansas City Area.
Dark shirts will be printed with white logo, light shirts will be printed with black logo.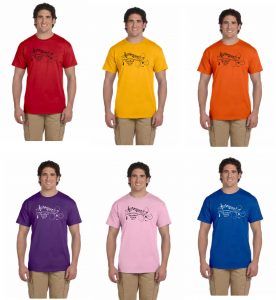 2020 and 2021 colors available: red, gold, orange, purple, light pink, royal blue, black, white, and gray.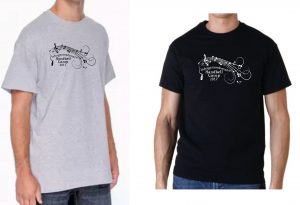 Sizes available: adult small thru 5XL.
Hoodies: no-zip hoodies available in all 8 colors
Zip hoodies are not available in gold or orange.
Ink color: Purple, royal blue, and black shirts will print in white.
Red, gold, orange, gray, white, and pink will print in black.
Printing will be on the front except for zip hoodies.
 Decals, car coasters, and phone sockets! These items will be printed without the year. Decals are great for your vehicle. Decals will not have the year on them but will have the website. We only use Oracle 651 vinyl made for hot and cold conditions.